Semi-Rigid Cable semi-rigid cable for transmitting or receiving high-speed, high-frequency microwave signals, it is very practical, and:
Loss, total shielding is equal to or close to the theoretical value;

Eliminate radiation leakage;

Lowest possible attenuation;

Ranging VSWR (SWR) performance at 12GHz or more;

Miniaturization of the power module.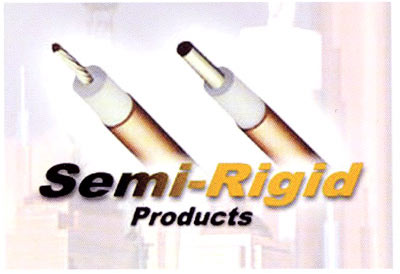 With MICRO-COAX company's semi-rigid coaxial cable, you can use the maximum power, capacity, efficiency and minimal interference in a very small space transmission of microwave energy structure.

  Excellent performance of semi-rigid coaxial cable MICRO-COAX companies include:
Usability: easy to bend, winding, stripping, mechanical or welded connections, but does not affect performance;

Attenuation Performance: solid center conductor transmission line geometry to provide the best surface;

Impedance: SWR (SWR) is low, the tolerance of the medium can be accurately controlled to reduce the reflection loss of power;

Shield: isolation greater than 130db, virtually no independent signal crosstalk;

Packaging: metal tubular outer conductor, and the smallest size to provide maximum robustness, copper outer conductor is soldered directly to the circuit board to.